The Cat Doctor
Welcome to The Cat Doctor! The care team at The Cat Doctor wants to make your cat's experience here as stress-free/easier on your cat and you as possible. To help your cat, we have the "Happy Cat Kit" available for our patients. Ask a friendly receptionist about a kit for your kitty today. In addition, we have the feline pheromone Feliway Optimum Diffusers throughout our hospital. It is helpful to your cat if he or she is familiar with their carrier and the carrier is covered with a towel or small blanket when transporting.
To keep everyone safe you are required to wear a properly fitting mask, even if you are fully vaccinated, while in our exam rooms. We ask that you continue to fill out our "Patient Intake Form". These forms are located on the black bench by our front door or here under "Forms". Our appointment times are still being affected by the unprecedented years the veterinary industry has experienced. Please use patience, show kindness, and allow us more time in your schedule. It is helpful when you can arrive 10 minutes early to your appointment. If you prefer to use the curbside method we will be happy to accommodate you.
Thank you for your patience and support during this time.
-The Cat Doctor Care Team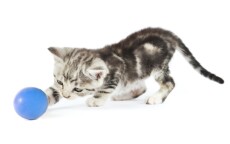 26055 Bouquet Cyn Rd.

Santa Clarita

,

CA

91350

Between Magic Mountain Parkway and Cinema Drive
Fax: (661) 254 - 9672

Email: tcdmail@catdoctor.com
Business Hours
Monday - Thursday 8am-6pm
Fridays 8am-5pm
Sat: 9:00am - 2:00pm
Sun: Closed